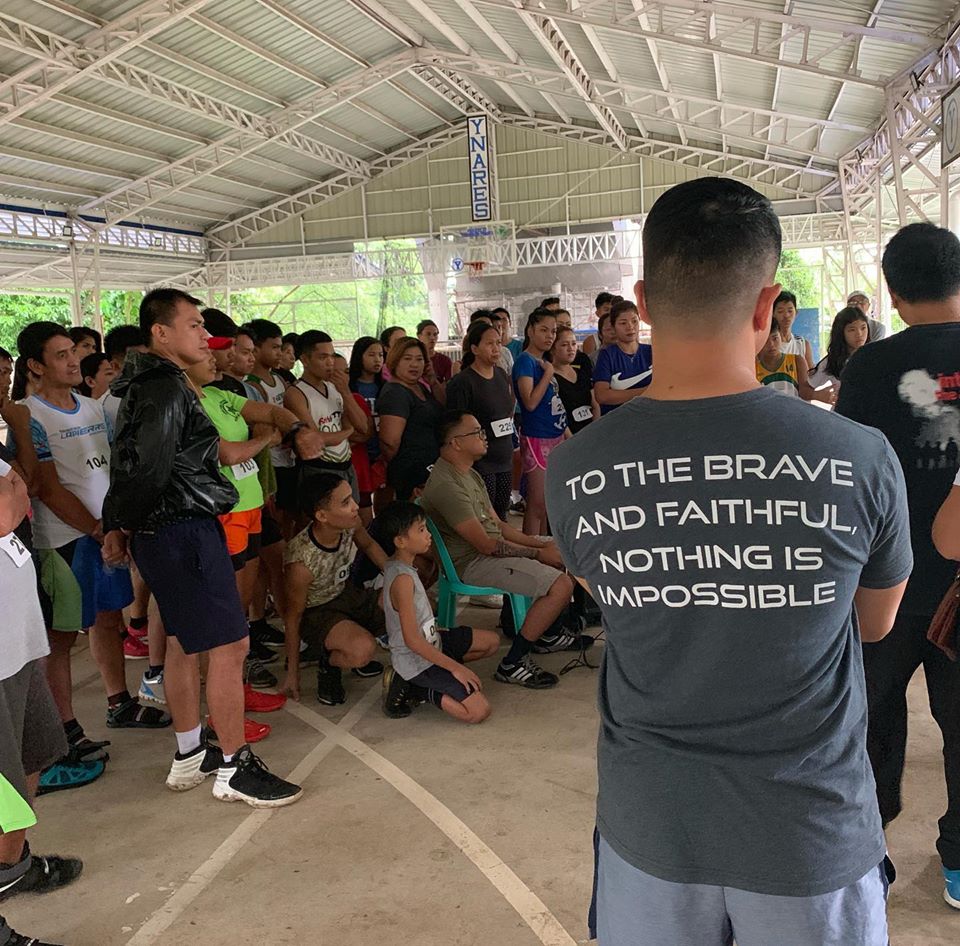 THERE'S ALWAYS SUNSHINE ON THE OTHER SIDE!
Wherever you go, no matter the weather, always bring some sunshine in other peoples lives.
It wasn't the best conditions, but we got it done!

First and foremost, thank you to God for bringing us safely to the Philippines, my motherland. My goal was the same as my last visit. To provide and sponsor a fun filled event, promoting health and fitness with the importance of camaraderie within the community.

Secondly, thank you to my family and all the volunteers who dedicated their time in putting the plan into action. There was a lot of work behind the scenes and I just wanted to thank you all for your dedication in making this into a reality.

Last but not least, all the participants who showed up despite the weather implications. We didn't have as much show up due to the rainy weather, but it was great to watch how much fun they had throughout the entirety of the event, from the race to the medal presentation and the games that followed.
Seeing all the smiles and laughter gave me great joy in knowing we at least brought happiness in your lives.

Special thanks to the sponsors who helped with printing the shirts, provided food, water, games and prizes!

Thank you!
---